One year ago, Amanda Clayton won the lottery. This year she's no longer able to spend the remainder of her winnings. She died over the weekend in an apparent drug overdose according to news sources.
One way to get over the system, food stamp fraud.
A drop in the bucket is the SNAP program. Many Americans who are on low income assistance or too poor to live on the rising prices of fuel and food apply for benefits from their state and federal resources.
Hence forth the "

safety net"

!
Without a safety net, these people will rob and kill those who have the luxuries of having food in the refrigerator or in the pantry. And yet, these Republicans and their conservative allies are thinking the poor are the reasons for the economic recession. Perhaps those who complain about the poor, should walk a day in that person's shoes!
Supplemental Nutrition Assistance Program (SNAP) is the food stamps program.
To Republicans and the racist right, it's a giveaway for Obama's "sons". It's a way for those White taxpayers to give to those "Blah" people. The Republicans would rather pass legislation that would starve children.
Our country shouldn't allow anyone to starve! There are some take advantage of the food stamps program and this cost billions of dollars in government waste.
The scourge of the conservative movement is the low income citizen. These are the people that Mitt Romney wrote off in the now infamous video in which he was caught on camera bashing Americans who may support President Barack Obama. He made the determination that Americans who support the president are victims and dependents of government assistance. That has him dragging in the polls.
President Barack Obama was called the "Food Stamp" president by that jackass Former House Speaker and Republican presidential candidate Newt Gingrich. That was a dog whistle to rile up White voters. That helped Newt Gingrich beat Mitt Romney in the South Carolina and Georgia primaries.
Still the issue that comes forth from Republicans, that government dependency is a major problem and President Barack Obama and his liberal allies are trying to make the country an entitlement based society.
Other words: NIGGERIZATION.
That's what I've said and I stand by this!
Anyway, a Michigan woman who won the state lottery was still applying for food stamps and welfare. This woman was named Amanda Clayton and she was found dead this weekend.
According to the Associated Press, police say a Detroit-area woman who collected welfare benefits despite winning a $735,000 lottery prize has died of a possible drug overdose.
Ecorse police Sgt. Cornelius Herring confirmed that Clayton was found dead about 9 a.m. Saturday at a home in the community southwest of Detroit.
Relatives of Clayton did not immediately return a phone message for comment.
Clayton of Lincoln Park pleaded no contest to fraud in June and was sentenced to nine months' probation in July. Her attorney has said Clayton repaid about $5,500 in food aid and medical benefits.
Michigan's Department of Human Services says Clayton didn't inform the state about her pre-tax lottery windfall last year.
Republican governor, Rick Snyder signed a law in April requiring lottery officials to tell Human Services about new winners.
I hate to see such a beautiful woman die! I'm not jumping to conclusions but I think it was heroin overdose.
Heroin is by far the most dangerous drug out there! Her life probably ended with a needle. I don't have to wait on the details of how she died.
In court for fraud of the government, Amanda Clayton awaits her sentencing.
Look we seen the epidemic of drugs in the urban communities and yes it's in the suburbs as well.
The Detroit News reports that Clayton had a child custody battle, fought with neighbors, and was forced to buy a second house to escape pressure from a former boyfriend.
Sheryl Schonfeld lived across the street from the home where Clayton grew up, where her parents still live on Hanford Avenue, and said she knew her for at least 17 years.
"We moved in here around the same time, so I've know her since she was a little girl," said Schonfeld. "She was a nice, pleasant girl who never got in trouble, until she won the lottery," she said.
A person who answered a call placed to Clayton's home Sunday, said, "No comment," and hung up the phone.
Schonfeld, 59, said she noticed some new purchases after Clayton's win, including a new car for her father and one for herself. She said Clayton also purchased a home nearby on Anne Avenue in Lincoln Park.
"Then she had to buy another house, I don't know where, because her boyfriend found out where she lived and was bothering her, so she had to move."
She said Clayton had two children. The youngest was with her mother when she was discovered dead.
Schonfeld said Clayton was spending the night with a female friend when the friend heard her child crying.
"Her friend went into the room when she heard the child crying and turned Amanda over and saw she was already dead," said Schonfeld. "Amanda's mother told me she had been taking prescription drugs, but I'm not sure why."
While living on Anne, Clayton was involved in a dispute with neighbors on Aug. 19, which escalated into an altercation and resulted in the arrest of two men who were charged with assault with a dangerous weapon.
At the time, Lincoln Park Police Lt. John Martin said two men and two women were arraigned in connection with an assault outside Clayton's home. He said the incident was sparked by a disagreement over grass clippings between Clayton and her neighbor Victor Bartola, 46.
Martin said Clayton was cutting her grass and left grass clippings in Bartola's driveway. He said Bartola then took a broom or leaf blower and returned the clippings to Clayton's property.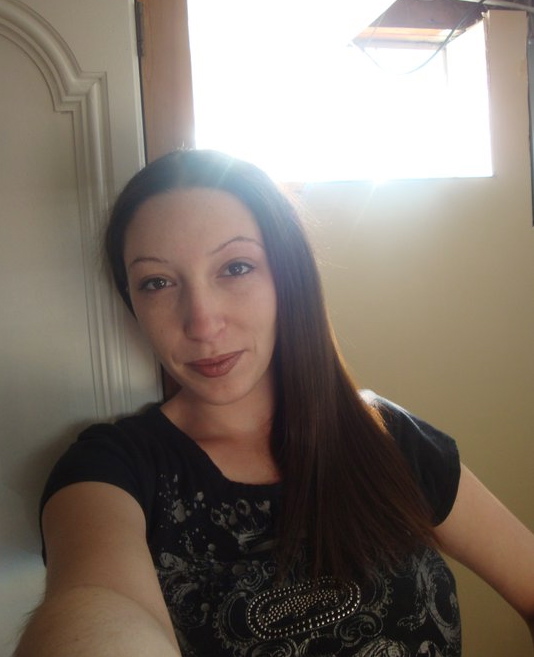 An argument ensued and a friend at Clayton's home left, but returned with three other people, and a fight broke out. Those involved in the fight were armed with a knife, air-soft gun and baseball bat. Clayton was not charged in the assault. Bartola was hospitalized and released.
Forty-one days later, she was found dead by Ecorse police in a friend's house on Sunnyside Road in Ecorse. The Wayne County Medical Examiner's office said the cause of death is pending. (Ecorse Police Sgt. Cornelius Herring said she was found at 9 a.m. Saturday.
He said she was the third victim in a rash of drug overdoses in the city over the weekend.
"This was very, very unusual for the city to have so many overdoses at one time," he said. "Two of the other victims were taken to Children's Hospital, and she was the third."
Her battle over her winnings, which gained national attention, began when the state said she got about $5,500 in food aid and medical benefits after winning $735,000, before taxes, in 2011.
Clayton, 25, pleaded no contest to fraud in June, and was placed on six months' probation in July. Her attorney has said Clayton repaid the $5,500 in food aid and medical benefits.
Clayton isn't the only Michigan Lottery winner to become notorious after making headlines.
In August, millionaire Freddie Young, of Detroit, was sentenced to 20 to 35 years in prison for fatally shooting his daughter's landlord.
Young, 64, was convicted on second-degree murder and felony firearm charges in the May 2011 killing of Australian native Gregory McNicol.
Prosecutors said Young won an estimated $1.57 million share of a Michigan Lottery jackpot in February 2011. Three months later, he shot 45-year-old McNicol over $1,000 in back rent owed by his daughter.
In Michigan's first lottery jackpot in 1973, Hermus Millsaps took cruises to Alaska and the Caribbean after winning $1 million.
He bought several new cars over the past 27 years.
But Millsaps ex-wife sued him for additional child support, and salesmen and charity-seekers were a constant in his life.
Millsaps died in April 2002, at the age of 82.