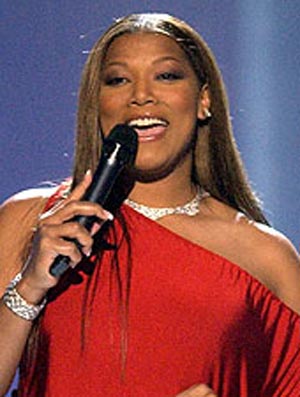 After years of speculation, it was reported by SOHH.com, that the legendary female rapper/singer and actress is publicly gay.
Queen Latifah, born Dana Owens, 42 is out of the rap booth [closet].
At an GLBT event in Long Beach, California, the rapper performed to a large crowd of her supporters and stated her "love for her people!"
The news comes in play with President Barack Obama's endorsement of gay marriage. Another legendary rapper, Jay-Z supported the decision for the president to acknowledge equal rights for all Americans.
Actor Jim Parsons, best known for playing Sheldon off the hit comedy Big Bang Theory also acknowledged he was gay.
The sign is changing in the direction of the GLBT community. It's was also reported that Blacks slightly now endorse gay marriage.
Hey, it doesn't bother me that GLBT wants to marry. They want to live productive lives. So be it.
Courtesy of YouTube